Martor Secumax 363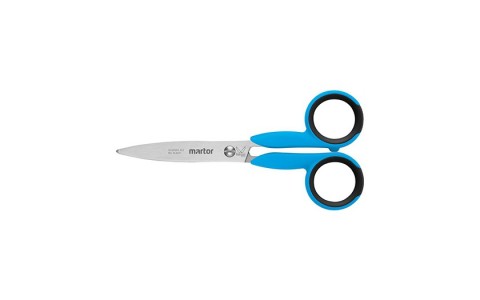 Product no.: 463
The English product description below may be inaccurate as it is automatically translated from the German description. We are in the process of revising the english descriptions manually. In the meantime, please contact us if you need specific information about our products.
SECUMAX 363 No. 363001

Performs millimeter work. In many areas. Our safety shears for particularly fine and targeted cuts. With your thumb and fingers, you can easily control it. Like its larger "brothers", the SECUMAX 564 and 565, it absorbs lightness with cardboard, paper, film, fabrics, cords and straps. Finger and hand are thereby protected by the special cut of the cutting edges and the front rounded tips against injuries.