Martor Secumax Ruck-Zuck '55137'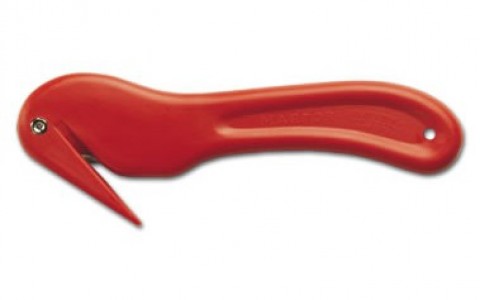 Product no.: 84
The English product description below may be inaccurate as it is automatically translated from the German description. We are in the process of revising the english descriptions manually. In the meantime, please contact us if you need specific information about our products.
Always fast at work.
The SECUMAX RUCK-ZUCK has really earned its name. Whether you need strong films, plastic straps, leather or even straps - you can cut all that effortlessly with your safety knife. Unlike the identical SECUMAX FOLEX, it has a particularly robust handle made of glass-fiber reinforced plastic. Its long, pointed nose makes it easier for you to pierce - and guides the material reliably to the blade.