Martor Secumax Mobilex '45137'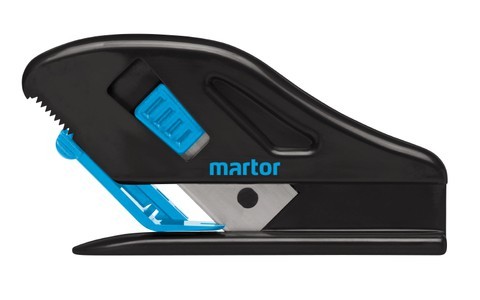 Product no.: 89
The English product description below may be inaccurate as it is automatically translated from the German description. We are in the process of revising the english descriptions manually. In the meantime, please contact us if you need specific information about our products.
Depends on your attitude!
Paper, foils, foams? No problem! In addition, the SECUMAX MOBILEX is the only safety knife with concealed blade and adjustable cutting depth. With the built-in cut depth adjuster, you can increase or decrease the sound gain depending on the material and the requirements - in steps between 2 and 10 mm.