Martor Secumax Ringmesser MDP '307'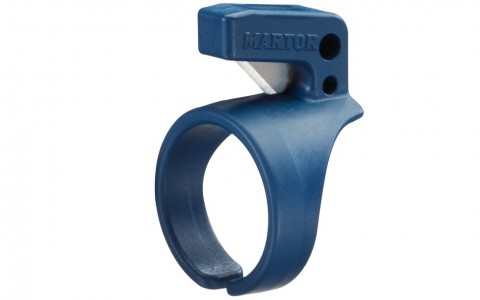 Product no.: 61
The English product description below may be inaccurate as it is automatically translated from the German description. We are in the process of revising the english descriptions manually. In the meantime, please contact us if you need specific information about our products.
Ring free for the little helper. Metal detectable.
Work with a cutting tool - and still have both hands free for other things? This is only possible with the SECUMAX RINGMESSER MDP. With such a ring on the finger you can cut slides, yarns, cords and more. And in case you put it away, it is made of metal-detectable plastic - which minimizes the risk that it enters your production process as an uninvited guest.