Martor Secumax Polycut '85007'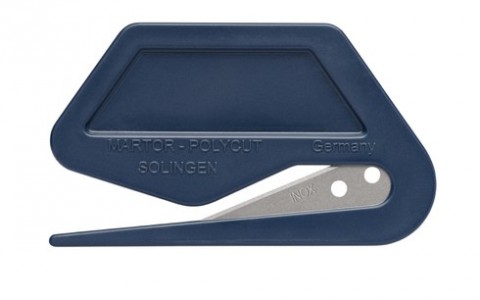 Product no.: 58
The English product description below may be inaccurate as it is automatically translated from the German description. We are in the process of revising the english descriptions manually. In the meantime, please contact us if you need specific information about our products.
Put his nose in everything. Metal detectable.
The SECUMAX POLYCUT MDP is also one of our small, fast disposable knives. And yet it has an assortment in our assortment. Because his nose is extra long and pointed. Try to open a letter. Or cut slides in narrow columns. You will see: It is particularly easy for you. The fact that it is also made of metal-detectable and thus recoverable plastic, is especially pleased your company.