Martor Combi '109777.02'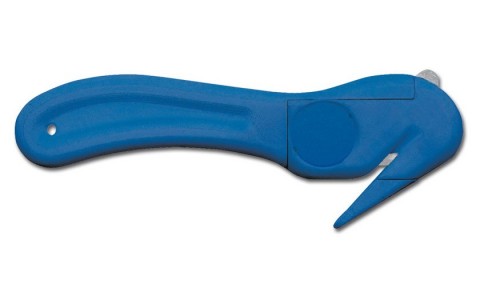 Product no.: 60
The English product description below may be inaccurate as it is automatically translated from the German description. We are in the process of revising the english descriptions manually. In the meantime, please contact us if you need specific information about our products.
Has the same characteristics as Combi No. 109737, but the blade can only be opened with a special tool. Thus, a blade change of unauthorized persons is not possible (which is very important in the food industry, for example).
The appropriate locking screw wrench can also be used with MARTOR under no. 9855 can be ordered.
Made of metal-detectable blue plastic and with stainless, food-safe blade.
Increased safety through: - Metal detectable blue plastic parts, - Stainless, food-safe blades

Replacement blades: 307B0.30 , 306B0.30 , Martor No. 13730 , Martor No. 13630