Martor Combi '109737.02'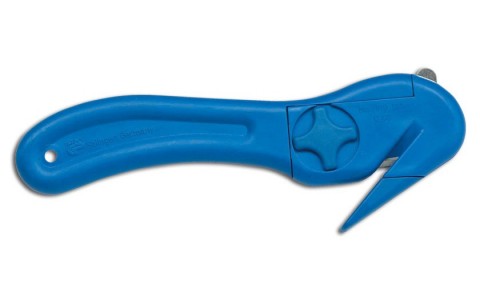 Product no.: 59
The English product description below may be inaccurate as it is automatically translated from the German description. We are in the process of revising the english descriptions manually. In the meantime, please contact us if you need specific information about our products.
Cuts effortlessly strong foils, leather and cardboard straps made of plastic and even safety belts.
Especially easy to change blades.
Integrated metal plate for slitting carton tapes, which can be removed if required.
Important: Always cut carton straps at a 45 ° angle!
Made of metal-detectable blue plastic and with stainless, food-safe blade.
Increased safety through: - Metal detectable blue plastic parts, - Stainless, food-safe blades

Replacement blades: 307B0.30 , 306B0.30 , Martor No. 13730 , Martor No. 13630