Aluminiumlineal mit rostfreier Stahlkante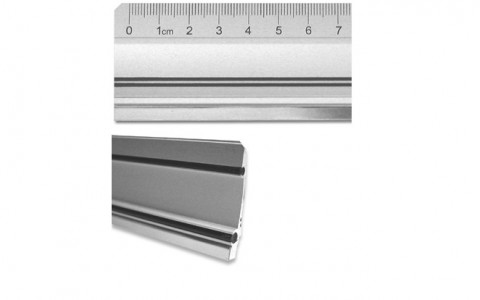 Product no.: 372
The English product description below may be inaccurate as it is automatically translated from the German description. We are in the process of revising the english descriptions manually. In the meantime, please contact us if you need specific information about our products.
Aluminum
rims
with
stainless steel edges
are available in the following sizes:

- 300 mm
- 500 mm
- 700 mm
- 1000 mm
- 1500 mm
The aluminum rims are high quality and designed for professional use. They have:
- a stable steel edge
- centimeter and millimeter graduation
- non-slip rubber inserts on the underside
- particularly heavy duty
The rulers are ideal for daily use in the office or in the workshop.