Schneidmatte transparent selbstheilend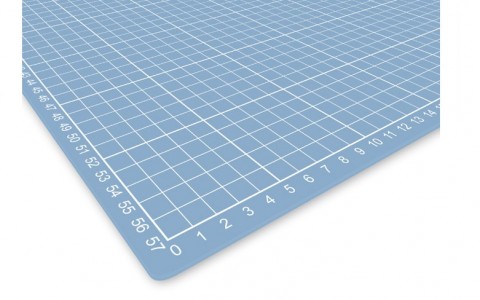 Product no.: 371
The English product description below may be inaccurate as it is automatically translated from the German description. We are in the process of revising the english descriptions manually. In the meantime, please contact us if you need specific information about our products.
Transparent with one-sided auxiliary grid available in the following sizes:
300 x 450 mm
- 600 x 450 mm
- 600 x 900 mm

The transparent cutting support is used in conjunction with light tables, where plans, photographs, films, etc. can be processed and cut directly on the light source without damaging the glass or acrylic / Plexi cover material. The translucent cutters are only printed on one side with a grid.
All versions, transparent and non-transparent are self-healing and can be used on both sides.